Sparkle and Shine with Crystal Earrings
Jewelry is a timeless addition to anyone's wardrobe. It has the power to make any outfit stand out and elevate one's overall fashion sense. Among the many stunning accessories available, crystal earrings always steal the show. These dazzling pieces make for perfect statement earrings that can be worn on any occasion. From drop crystal earrings to crystal earring studs and black crystal earrings, there is something for everyone. In this blog post, we will dive into why
crystal earrings
are a must-have in your jewelry collection.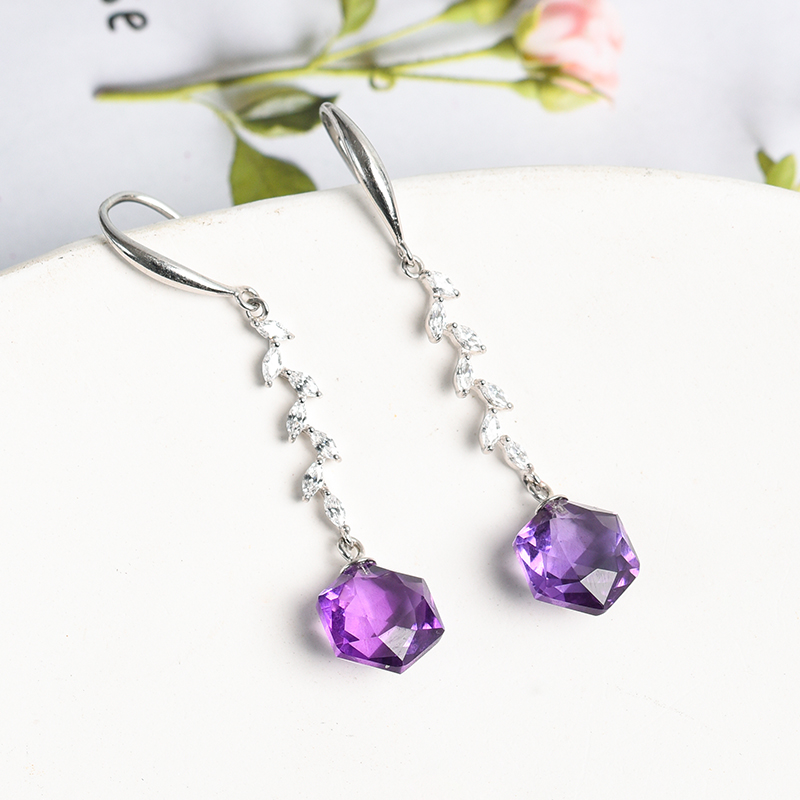 1. Versatility
One of the key reasons why crystal earrings are so popular among fashion enthusiasts is their versatility. Whether you are looking to dress up for a wedding or dress down for a casual lunch, you can always rely on crystal earrings to complete your look. Drop crystal earrings are perfect for a glamorous evening look, while crystal earring studs are ideal for everyday wear. Black crystal earrings, on the other hand, make for a bold statement and can be paired with outfits that have subtle hints of black.

2. Timeless Appeal
Crystal earrings have been a staple in the fashion industry for decades. They have maintained their popularity over the years due to their graceful and timeless appeal. They never go out of style and can be passed down from generation to generation. They have a classic elegance that complements any outfit and leaves a lasting impression.

3. Versatile Design
Crystal earrings come in various shapes, sizes, and designs, which make them more versatile than other forms of jewelry. A simple pair of crystal earrings studs can add a touch of sparkle to your everyday look, while crystal chandelier earrings can transform your outfit into a showstopper. They can be found in different colors, from clear and white to bold hues like blue and red. With so many options to choose from, you can easily find the perfect pair to match your unique style.

4. Affordability
Crystal earrings offer an affordable way to add a touch of luxury to your jewelry collection. While diamonds and other precious stones can be pricey, crystal earrings can provide the desired sparkle without breaking the bank. They are a great option for those who love the look of fine jewelry but cannot afford the high price tag.

5. Self-Confidence Booster
Wearing a pair of crystal earrings can make you feel confident and put together. They can tie an outfit together and add a special touch of elegance to your overall ensemble. Their shimmering effect can make you feel like a star, and you are sure to receive compliments from those around you.

In conclusion, crystal earrings are a must-have in every jewelry collection. From their timeless appeal and versatility in design to their affordability and ability to boost self-confidence, they are an excellent addition to any outfit. Whether you prefer drop crystal earrings, crystal earring studs, or black crystal earrings, there is a pair out there that is perfect for you. So the next time you want to add a touch of sparkle and shine to your look, consider adding a pair of crystal earrings to your jewelry collection. Don't hesitate to contact us at Tel: 15151249724 or Email: lsun[email protected] for any needs regarding buying crystal earrings.